As pastry chefs in Montreal, we make cakes with different flavors.
Sweet

and

savory 

in our pastry shop
Come and taste our unique cakes in our pastry shop. You will discover or rediscover :
Pistachio Bavarois,
Raspberry confit,
Dacquoises with pistachio,
Ganaches with white chocolate and pistachio,
Pistachio and raspberry cakes,
Citrus fruit tarts (yuzu cream, orange, grapefruit and lime),
Apple pies,
Cannelés of Bordeaux,
Chocolate and red fruit entremets,
Matcha Entremets,
Dark chocolate brownies,
Dark and white chocolate mousse.
Versatile pastry chefs, we also make home-made pastries. Among them, there is the butter croissant, the chocolatine, the raspberry danish and the apple turnover.
If you have a preference for savoury products, opt for a mixed salad, soup, stew, lasagna, gratin, paella, quiche or sandwich.
Pastry chefs in Montreal, we create sweet treats with a unique taste.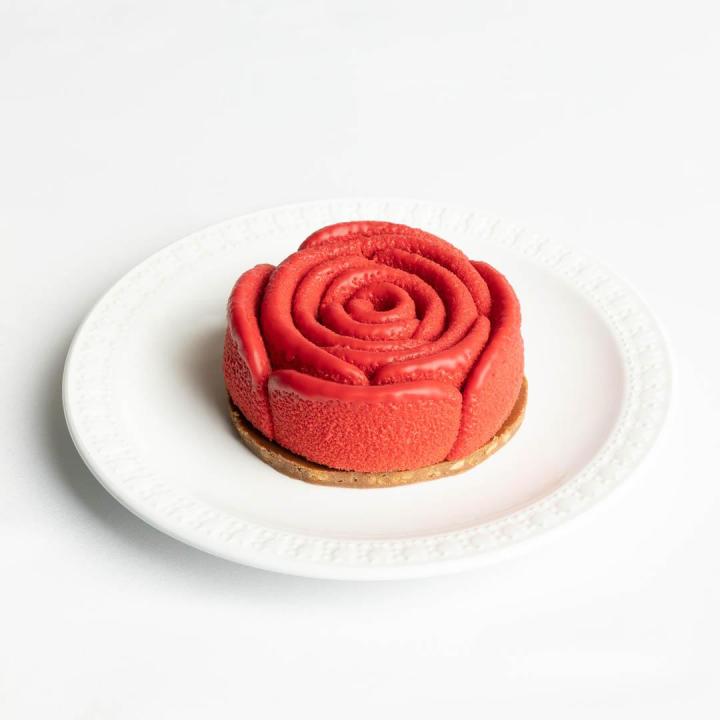 Our products
Cakes
Viennese pastries
Savory dishes
Hot drinks
Our strengths
Fresh ingredients
Warm welcome
Helpful staff
Location
Our pastry shop is located in Montreal.
Qualified pastry chefs

 for a birthday cake in Montreal
Pastry chefs by trade and by passion, we offer our services for all types of events. We create birthday cakes, wedding cakes, corporate cakes and many more. The fruit short cake with chocolate icing, the royal chocolate praline with hazelnuts and the red fruit shortcake are among our creations.
You can trust us to make the cake for 4, 6 or 8 people. You can be sure that we use fresh ingredients for the preparation of the cakes.
Our pastry chefs create cakes for 4, 6 or 8 people, depending on your needs.